September 11th, 2017
Sorry, due to health issues I will no longer be documenting my much appreciated features. Something has to go so
the extra time I put into this needs to be saved for what is important. I have truly appreciated all the features that I
have received - thanks!! Sandra
February 13th, 2016
Pleased to share this video of a collection of some my still life photos.
It is a little over 4 minutes long if you care to watch it.

Any of the following links will work:
https://youtu.be/9kLeGJjl0_0

https://www.youtube.com/watch?v=9kLeGJjl0_0&feature=youtu.be


September 9th, 2015
WON 1ST PLACE IN THE STILL LIFE CONTEST - FLORAL THROW PILLOW GROUP SEPT 9, 2015. THANKS!
http://fineartamerica.com/contests/still-life--floral-throw-pillows-group--members-only.html?tab=juryselection




TAGS: sunflowers, sun flowers, orange sunflowers, rusty sunflowers, rustic sunflowers, rustic sunflower art, sunflower still life, sunflowers in pitcher, rustic orange sunflowers, vintage orange sunflowers, sun flower art, sunflower stilllife, sunflower kitchen art, sunflower dining art, sunflower decor art, sunflower interior design art, sunflowers in the attic, kitchen art, kitchen decor art, cafe art, art boutique art, art shoppe cafe art, interior design art, art for the wall, holiday gifts, photo painting, sandra foster, contest winner, 1st place contest winner
September 1st, 2015
http://fineartamerica.com/groups/the-gallery-wall-.html?showmessage=true&messageid=2687685&targetid=2689117#2689117

Thanks to Group Host CJ - The Gallery Wall for the "Meet The Member" introduction Sept 1, 2015.
Thanks also to fellow artists and friends for sharing my images, it is always nice when one's work is appreciated.
September 12th, 2014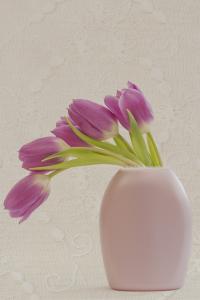 I joined Fine Art America this week. I am so pleased for yet another Art and Photography site to share my work on.
I enjoy photography and digital artwork and hope to reach a wider audience.
I ask for your patience as I gradually upload my work between taking photos and processing them along with the rest of life.